We offer professional, commercial fire hydrant services throughout the Greater Atlanta, GA area.
Annual Flow Testing

Hydrant flow testing is an annual requirement for private hydrants. Doing annual flow testing helps ensure that all valves are open and will not hinder the fighting of a fire when the time comes.

Hydrant Repair/Replacement

Occasionally hydrants have to be repaired or replaced because of damage from multiple reasons.

Main Line Flushing

If you have dirt or debris in your line we can flush it out through one of your hydrants.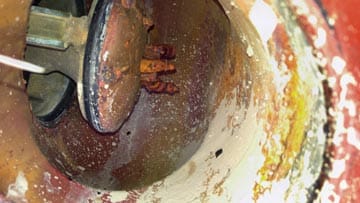 Flow testing on private commercial hydrants is an annual requirement by most local governments. These hydrants are ones that are on your property after the backflow prevention device.
Routine commercial fire hydrant testing is absolutely imperative for quite a few significant reasons. If you want to make sure that a fire hydrant on your commercial property is in good working order, regular flow tests are necessary. These tests are helpful because they show available pressure and flow rate.
Water systems frequently experience major changes. These involve everything from new additions to regularly scheduled maintenance. That's one reason it's so critical to test commercial fire hydrants on a routine basis. If you want to ensure that a commercial fire hydrant reacts appropriately in an emergency, occasional testing is vital. Commercial fire hydrant tests can also help people discover potential mechanical troubles. Examples of these troubles include leaks, faulty valves and the presence of dirt and debris.
If you're searching for a trusted local company that specializes in commercial fire hydrants and have questions, you can count on expert advice with just a phone call. We offer first-rate commercial fire hydrant replacement, repair and maintenance work. We work all over the Atlanta, Georgia area. We have many loyal customers in Lawrenceville, Duluth, Decatur, Marietta, and Roswell. Call us today to make an appointment.